The Yard – Clean Smoke BBQ
Step into The Yard, Knoxville's ultimate hotspot for mouthwatering barbecue. It's lunchtime on a glorious Monday, and you know exactly where to go – Clean Smoke BBQ, home to the best barbeque in town. The air is buzzing with excitement as hungry patrons line up eagerly for their fix of smoky goodness. Brisket sandwiches dripping with savory juices are expertly prepared by skilled pitmasters who have honed their craft over years of dedication. Succulent ribs slathered in finger-licking sauce beckon from behind glass display cases like works of art waiting to be devoured. And don't even get me started on the pulled pork; it practically melts in your mouth! Every Monday from 11 am until 2 pm, this trendy haven transforms into a meat lover's paradise, offering an experience that leaves no craving unsatisfied. Whether you're a local looking for your weekly BBQ fix or just passing through town seeking culinary delight, there's no better place to indulge than at The Yard – because when it comes to exceptional barbeque experiences, they truly smoke the competition away!
Our passion is to provide the finest Texas-style BBQ. Clean Smoke BBQ started with a vision, a pop-up tent, and a traditional-style offset smoker. This business has taken off much faster than ever expected. We have been fortunate enough to move from where it all started, into our brand-new food truck, and soon expanding into a full-scale restaurant. This journey has been such a blessing. Never stop believing in yourself and always strive for greatness. We want to share our clean smoked BBQ with others made with love.
Meet the Owner
My name is Joseph Root, owner of Clean Smoke BBQ. At 39 years old I am a lucky father of 7 beautiful children. My 16-year-old son, Noah, works alongside me almost every day. He stands behind and supports what we are trying to continue to build within the community. The community is what continues to drive us each and every day.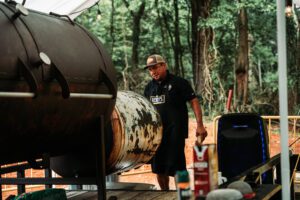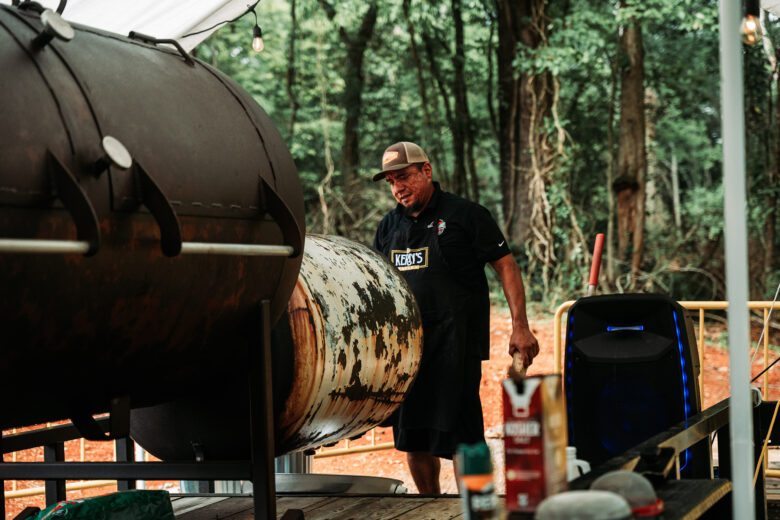 The engagement of meeting new and returning patrons allows us to share and spread our love through the different flavors of our Texas style craft BBQ. Having conversations, and I mean real communication, with people is more important to me than any dollar amount. Sure, we all have to support our family and make money, but truly listening to someone could change the course of someone's day and show that you really care. And we really do. We strive for absolute excellence in everything we do and will continue to live this way indefinitely.